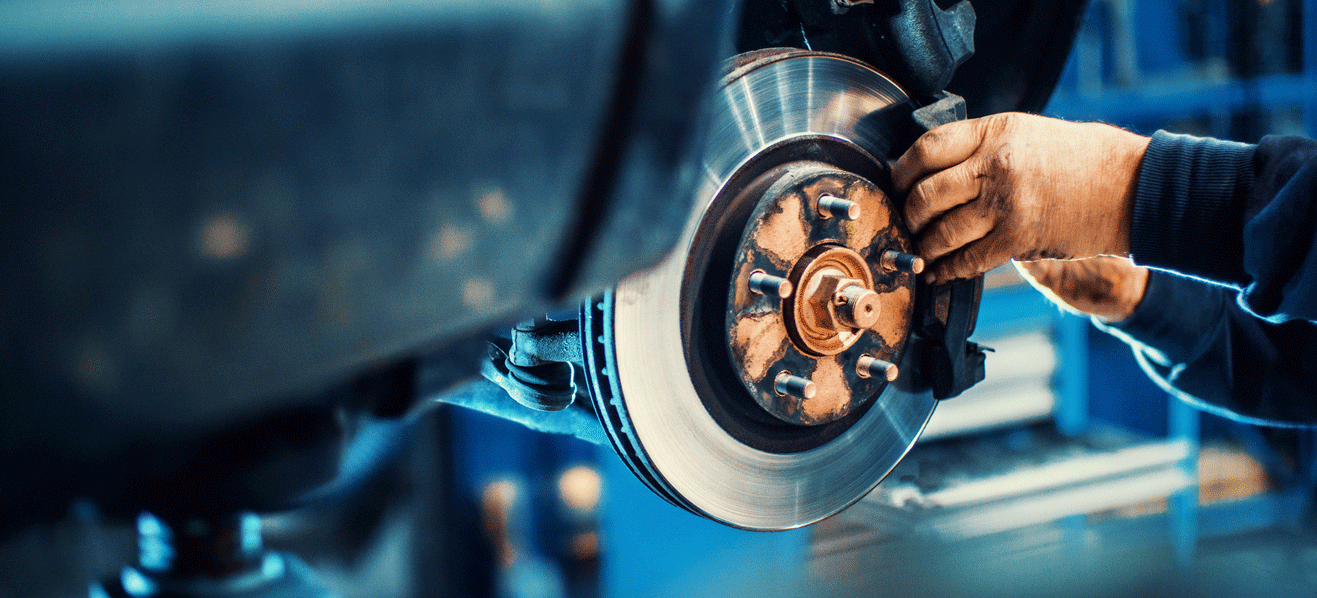 Brake Service in Roanoke, VA
Even if your vehicle is equipped with all the latest high-tech safety features, warning systems, and the like, it's not worth much if your brakes aren't in good condition. When you need a brake inspection, parts replacement, or repair, turn to Land Rover Roanoke's
service center
. Our service center professionals are brake experts, highly knowledgeable about all the components of your vehicle's brake system - regardless of make and model. When you bring your car here for brake service, they will inspect, diagnose, offer recommendations, and repair your brakes quickly and thoroughly - and at an extremely reasonable price for such an important service! Whatever condition your brakes are in, you can trust our technicians to give it to you straight. Their main priority is doing top-quality work that will keep you safe on the roads of Virginia and beyond; therefore, they won't try to sell you parts and services you don't need. At Land Rover Roanoke's service center, we strive to make it as convenient, fast, and affordable as possible to get your brakes serviced. With our
online service scheduling
and
service specials
, taking your car to the shop is easier and more budget-friendly than ever before. You'll wonder why you ever dreaded it in the first place.
How Do You Know If Your Brakes Need Service?
You don't want to take any chances when it comes to something as important as your brakes. If something feels wrong to you, get it checked out right away. It could be nothing at all, or something minor that can be fixed quickly at Land Rover Roanoke's service center. Then again, it could be a potentially dangerous brake problem that might end up causing a catastrophe on the road. Avoiding something like that is well worth the small bit of time and effort it takes to bring your vehicle in for a quick brake inspection.  In addition to trusting your own instincts and observations, pay careful attention if you notice any of the following telltale signs and symptoms of brake trouble:
Decreased brake responsiveness
Grinding brakes
Shaking or vibrating
Squealing, screeching, or squeaking brakes
 If you detect any of those symptoms, make time to visit the service center at
Land Rover Roanoke
as soon as possible. 
Schedule Brake Service at Land Rover Roanoke
 Taking a car in for maintenance or repair is probably no one's idea of a good time. But when the process is as quick, easy, and affordable as we make it here at Land Rover Roanoke, you'll wonder what all the fuss was about.
Make your appointment
for brake service today and then trust our experts to do whatever it takes to get your brake system back in prime condition. Your safety, your passengers' safety, and the safety of other Virginia drivers sharing the roads with you depends on having reliable brakes. We'll make it happen.