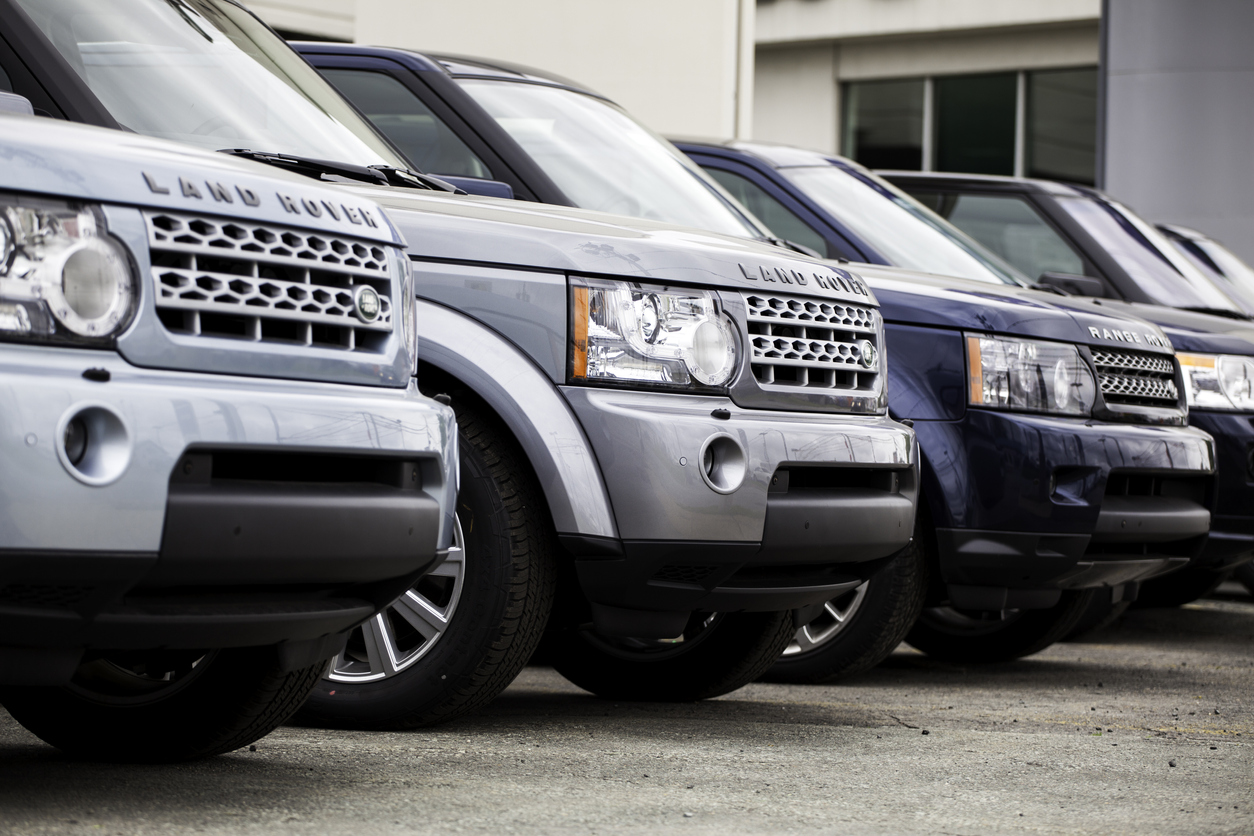 Land Rover Dealership Near Blacksburg, VA
If you're looking for a luxurious and reliable vehicle, you should consider getting a Land Rover. Land Rover produces stylish vehicles with advanced technology and safety features. It's no wonder Land Rover vehicles are some of the most sought-after in the world.
If you're from Blacksburg, VA, and looking for a Land Rover dealer near me, you should go to Land Rover Roanoke. We have an excellent inventory of Land Rover vehicles. You can start your search for your next vehicle by browsing our inventory online. To narrow your search, you can use the available filters to make your search more refined.
After finding a vehicle that's right for you, you can visit our dealership to take the vehicle for a test drive. If you're from Blacksburg, VA, you won't have a hard time visiting our facility. This is because we're just an hour away from your location.
If you have any questions about the vehicles in our inventory, don't hesitate to call or send us a message. Our sales team is more than happy to answer all of your questions. We prioritize our customers above everything else. This is why we're able to stay in business for more than 35 years, and we're still going strong.
Pre-Owned Luxury Dealership Near Blacksburg, VA
If you're on a tight budget, it's still possible for you to purchase a quality vehicle. This is because we also have a wide selection of pre-owned Land Rover models. These vehicles look and perform as well as new, especially our certified pre-owned vehicles.
If you don't know what certified pre-owned vehicles are, these are pre-owned vehicles that were gently driven and only had a few miles on the odometer. One of the benefits of buying a CPO Land Rover is that it comes with a warranty backed by the manufacturer. When you look at these vehicles, you won't be able to tell that they are pre-owned.
A vehicle must pass a strict 165-point inspection process by a factory-trained technician to receive the certification. If you want the ultimate peace of mind, then a CPO Land Rover is the right choice.
Because these vehicles have a comprehensive warranty, you won't have to worry about maintenance and repairs. Land Rover's 24/7 road assistance also covers these vehicles. So, if you get a flat tire while driving or get locked out of your vehicle, you can expect help.
So, if you're looking for a pre-owned vehicle near Blacksburg, VA, browse our pre-owned inventory today.
Auto Maintenance & Repair Near Blacksburg, VA
If you're looking for a repair shop near Blacksburg, VA, we're happy to tell you that we also have a service center. We offer a complete menu of automotive services, from routine maintenance to more complicated repair jobs. So, if there's anything wrong with your vehicle, our factory-trained technicians can take care of it.
To schedule a service, you need to call or send a message. If you're from Blacksburg, VA, why don't you drop by? We're in Roanoke, VA, just an hour from your location.