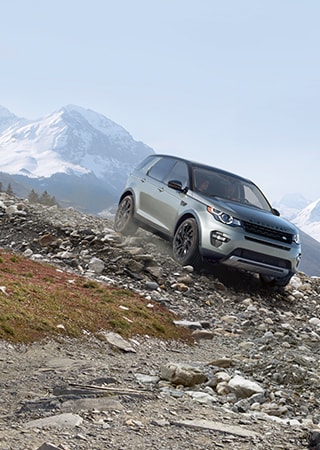 The Land Rover Lifestyle
The Land Rover isn't simply a car -- it's an iconic symbol. It's a vehicle built for those who have a sense of adventure and a desire to take their vehicle places they've never gone before. It's an unparalleled combination of luxury on the highway and rugged capability in places where pavement doesn't extend. When you become a Land Rover owner, you acquire certain rather special benefits.
Aid in Understanding Your Vehicle
We have a Quick Start app that helps you learn more about your Land Rover vehicle.
Roadside Assistance
In the unlikely event of a breakdown, a call to our 24-hour toll-free hotline (1-800-637-6837) brings you help anywhere in the United States.
Your Personalized Site
Explore the features and systems of your Land Rover vehicle and learn about the rewards of ownership. To find out more about the unique benefits that are packaged with Land Rover ownership in Roanoke, VA, click here or drop by Land Rover Roanoke at 5000 Franklin Road SW, Roanoke, VA 24014. We look forward to serving our customers from Roanoke, VA, and throughout Lynchburg, Christiansburg and Blacksburg!