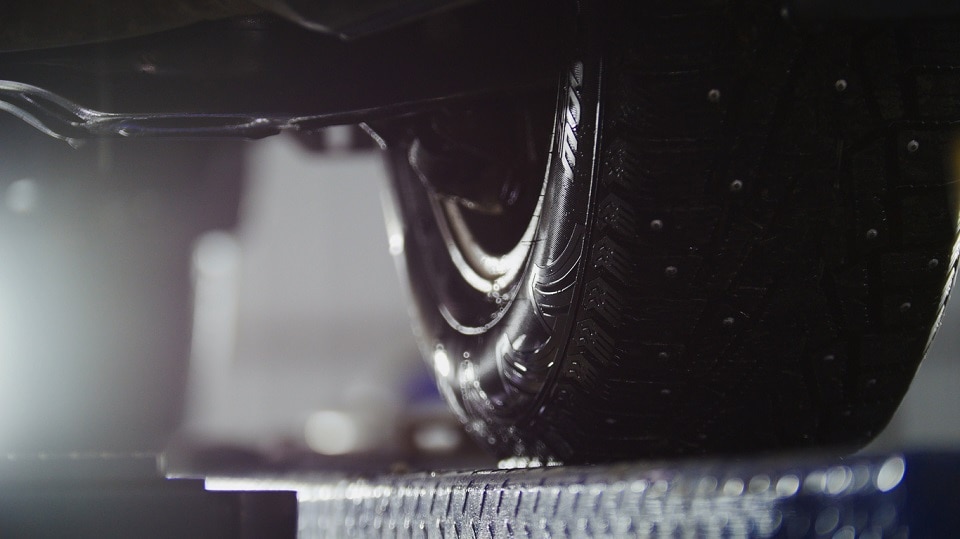 Tire Alignment Service in Roanoke, VA
While many drivers don't exactly know what tire alignment service is, or why they need it, it is an important aspect of keeping your vehicle in proper running order. The confusion over tire alignment comes in the use of the word "tire." The service itself does not entail an adjustment to your vehicle's tires but rather to its suspension system.
See, your suspension can get bumped out of alignment when you bounce through a pothole, clip a curb, force your car through rough terrain, or take speed bumps a little too gracelessly. And when it happens, you need a professional to adjust your suspension system so that you don't put excessive strain on your tires and cause additional problems.
Fortunately, tire alignment service is quick and easy, and when you turn to the professional technicians at Land Rover Roanoke's service center, it's also affordable. We even offer service specials that can help you save extra money on those services your car needs most frequently, so check them out when you schedule service.
How Do You Know If Your Car Needs Alignment Service?
It's best to have your vehicle checked over by an experienced auto mechanic whenever anything feels off. Still, there are a couple of telltale signs that are strong indicators that your suspension system has been nudged out of alignment and needs to be addressed.
First and most easily noticeable is the tendency of your car to pull to one side of the road or another when you're attempting to drive on a straight path.
If you do notice this occurring, take a closer look at your tires. You may spot uneven tread wear on them, which is another clue that may mean it's time for tire alignment service.
Either way, it's always best to take care of small problems before they become more severe with time or lead to other issues in the dreaded car-problem domino effect. That's what Land Rover Roanoke's service center is here for.
Why Should You Schedule Tire Alignment Service at Land Rover Roanoke?
Finding an automotive care facility that values your time and your money, and does excellent work to boot, is like finding buried treasure. That's exactly what the service center at Land Rover Roanoke is. We make it so quick, convenient, and easy on your budget to get your vehicle the services it needs that you'll wish you'd found us sooner! But it's never too late to get your vehicle up to date on all the maintenance it needs, and by doing so you'll maximize its life and overall performance. So, go ahead and check out our valuable service coupons, and then schedule service today!