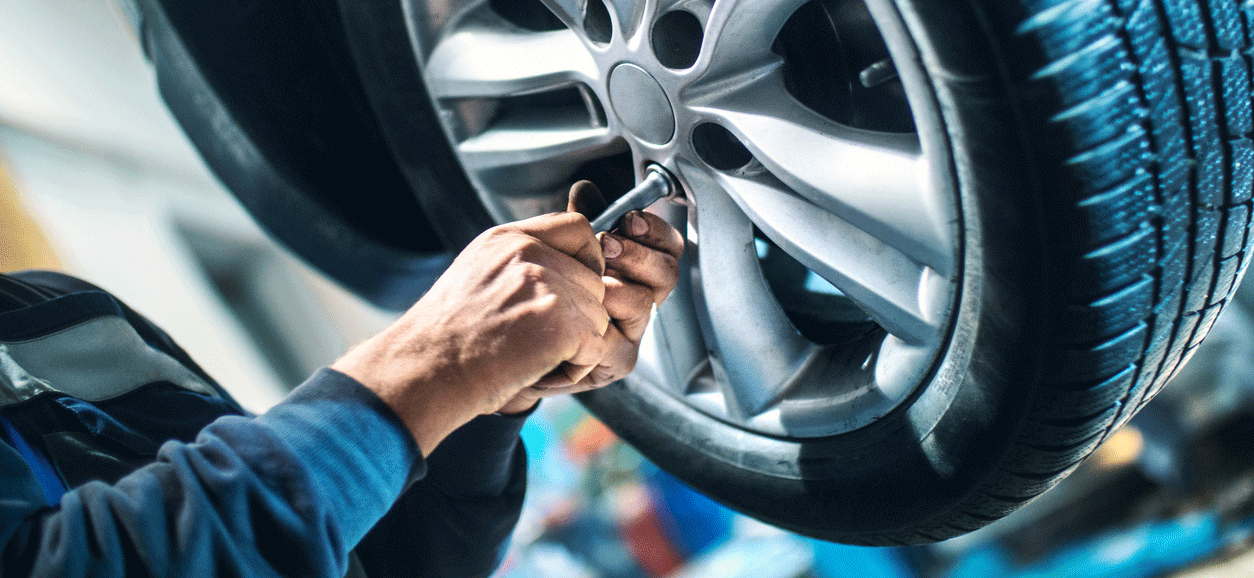 Tire Service & Replacement in Roanoke, VA
What is the first rule of collecting? For those who collect comic books, you might say slipcovers. For those who collect glassware, you might suggest a cabinet to store your dishes. If you're the type of person who enjoys movies, you probably recommend purchasing steelbooks. So, what do all of these have in common? Each answer boils down to a simple statement: Taking care of your favorite items is essential to ensure that they last as long as they can.
The same can be said for your automobile. After all, your ride is probably one of the most expensive purchases you've made in your lifetime. Why wouldn't you want to take care of it? Unfortunately, sometimes life gets in the way and there are moments when we neglect our vehicles, forgetting to make the time and effort to preserve its quality. Luckily, at Land Rover Roanoke, we can help.
If your tires are low on pressure or showing signs of worn-down tread, it's time for us to take a look at them. Visit our top-quality service department today!
What Land Rover Roanoke Can Do for You
During your visit to our service center, our highly trained experts will take a look at your automobile. We'll perform a thorough and extensive examination, searching for any problems. Once we identify any issues, we'll go over your options with you. Your safety is our main priority, so we take the time necessary to ensure your safety. Don't worry - we'll have you back on the road in no time at all.
Our technicians have a long history of performing a wide variety of services and repairs. Whether you're in need of new tires or a repair, we've got you covered. Feel free to schedule a service appointment on our site. This way, you can easily select the date and time that works best for you.
Tire Specials at Land Rover Roanoke
On top of our excellent customer service, we offer numerous deals and specials. Our deals are only for a limited time, so take advantage of them while you can. The prices you see on our site today could be gone tomorrow, so don't let a great deal slip through your fingers!
We are conveniently located at 5000 Franklin Road SW, Roanoke, VA 24014 which means residents of Narrows, Starkey, and Boones Mill are only a short drive away. During your visit, our helpful team members will be more than happy to answer your questions and fill you in on our specials. We look forward to seeing you soon!
Have questions? Don't hesitate to contact us. Our knowledgeable associates are on standby, ready to assist you in any way.